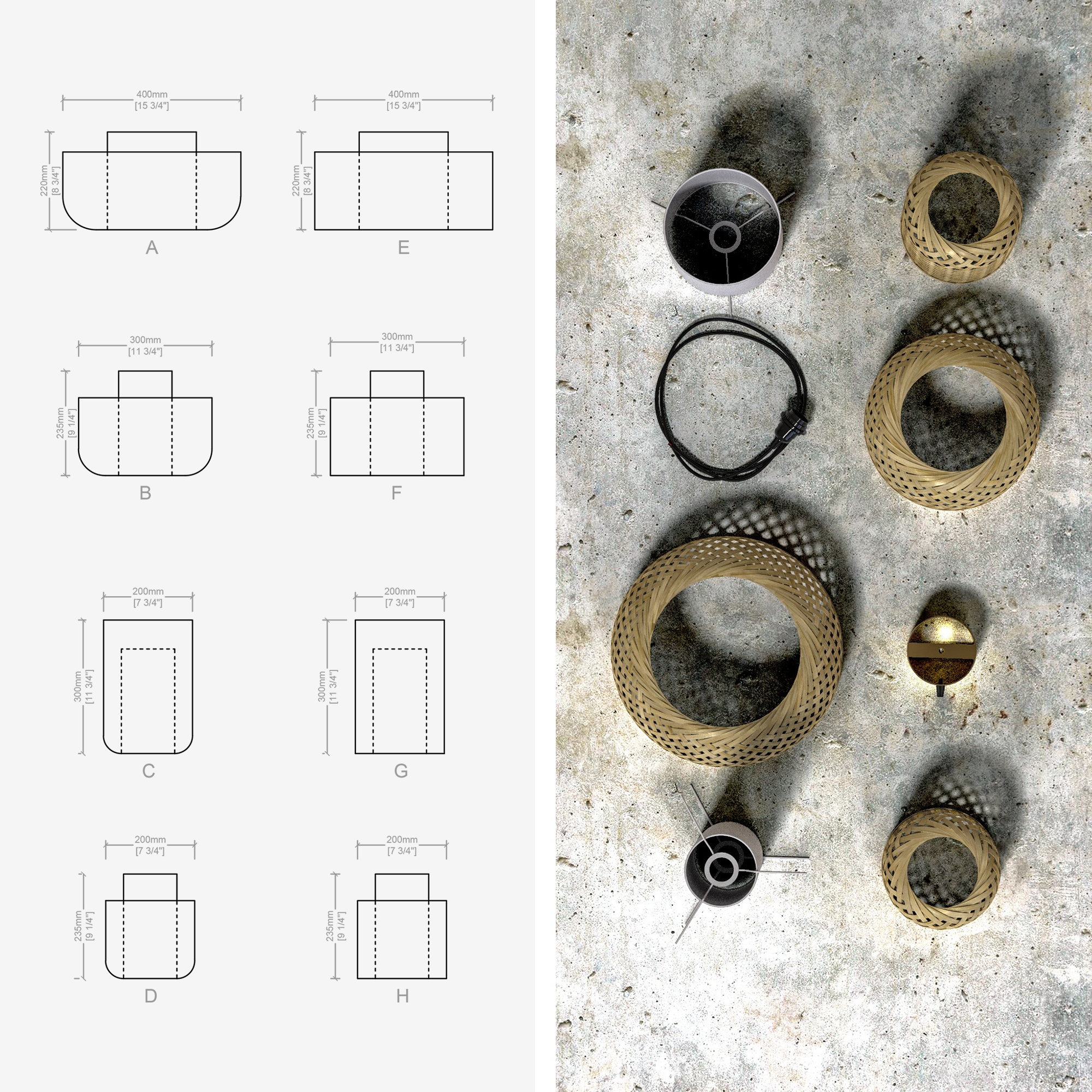 the metamorphosis series
a story all about transformation

The Metamorphosis by Mianzi is a story all about transformation. Inspired by "metamorphosis", this futuristic collection delivers a chance to play with the structure of the lamp in accordance with individualistic taste and space.

Engineered from the combinations of the same eight shade modules, these uniquely conceptualized lamps can molt themselves into infinite shiny new structures as if a caterpillar spinning itself in a silky cocoon in each exploration. Each structure is a distinct odyssey of its form though made from the same basic modules.
a lamp series designed on the concept of modular metamorphosis.

Modular Metamorphosis infers "change in form using modules." It is a concept of product design where modules are assembled to come up with design explorations that are entirely different in their structural form while being made from the same basic modules.

Hand-engineered from the combination of eight standardised bamboo shade modules, these uniquely conceptualized lamps can be explored as varied designs and configurations of Pendant Lamps, Ceiling Lamps, Linear Lamps, Table Lamps, Floor Lamps, and Wall Lamps.
sustainability, innovation & impact

Functional materials that meet today's environmental challenges are crucial. "Metamorphosis" makes innovative efforts to explore Bamboo, a high-tensile strength, lightweight, strong, fast-growing, renewable, and functional material; and the way it's used with a focus on longevity, sustainability, and industrial use.Each shade module uses and innovates basic bamboo weaving by introducing molds and jigs to the process. The design of each component is standardized thus making the manufacturing process more efficient on a large scale.This also helps to increase the productivity of the craftspeople in a practically meaningful way in terms of their hard work and time consumed & their compensation. The increase in meaningful income has visibly impacted the lives of the artisan communities in Satna, MP.
Forever In Bloom
Pull on their heartstrings with felt decor that make a statement while supporting heritage artisans in India.