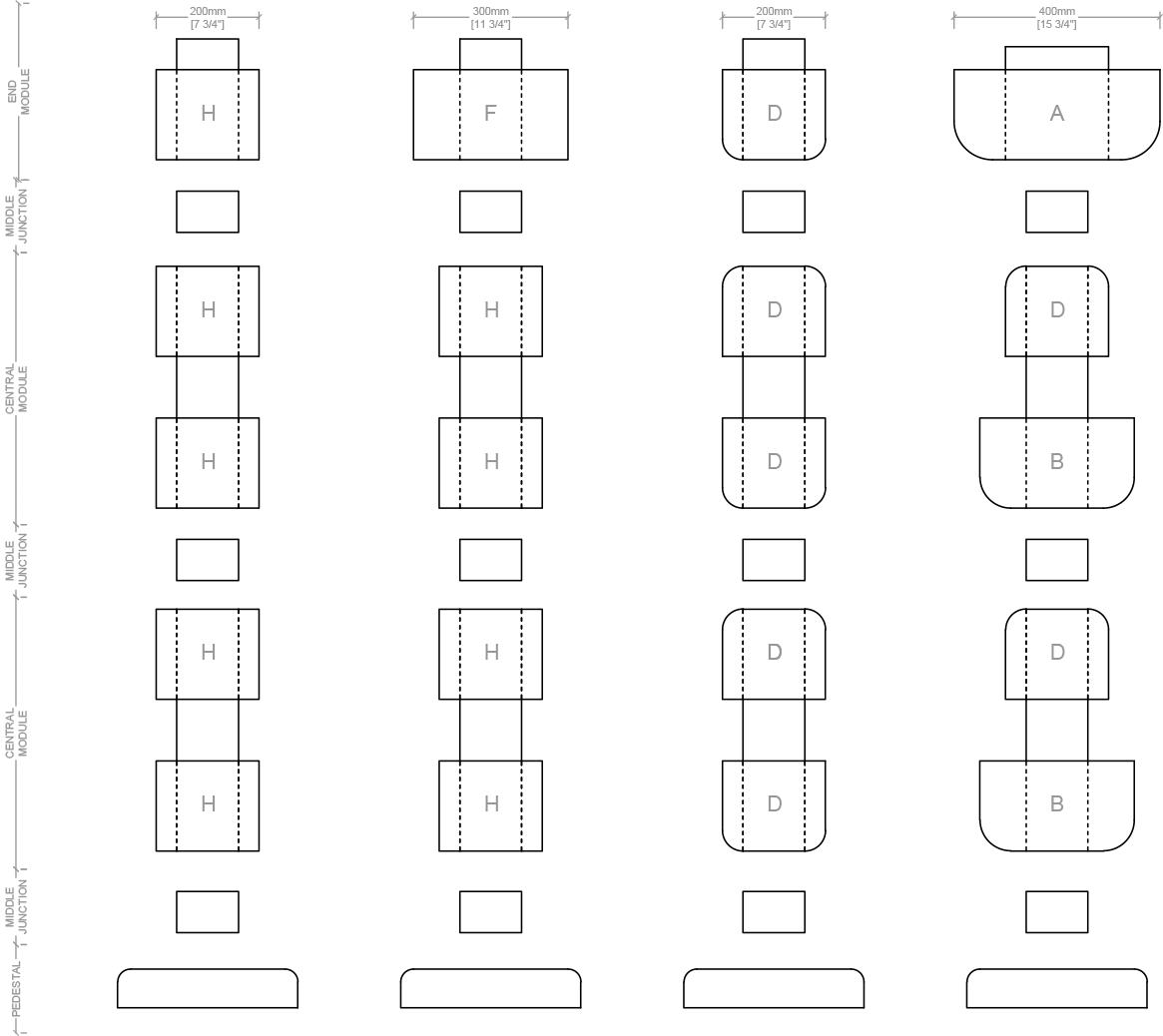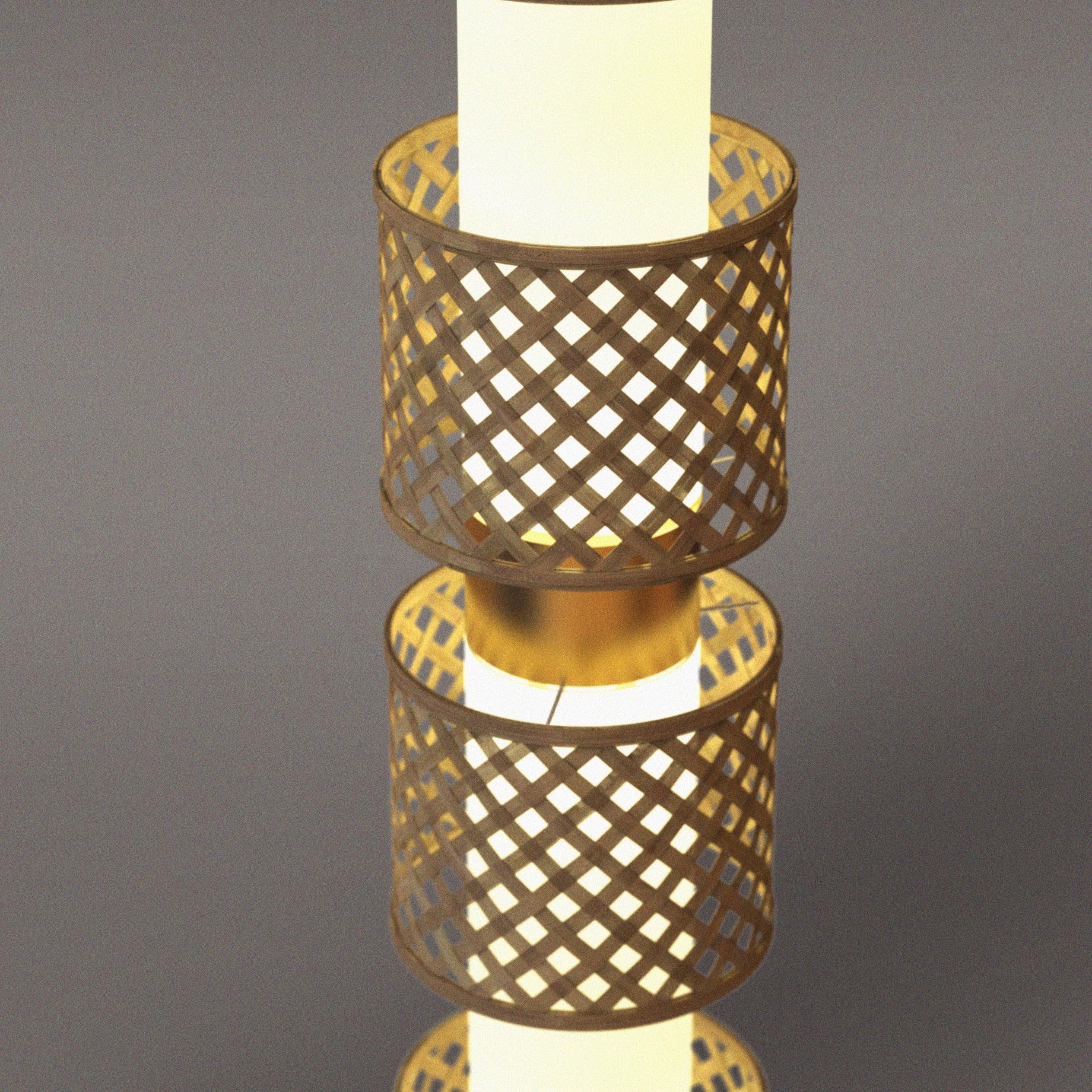 metamorphosis floor lamps
a  story all about transformation

The Metamorphosis by Mianzi is a story all about transformation.

Engineered from bamboo, these sui-generis handmade lamps prospect modularity in lighting. The dynamic linear geometry of this lamp resonates liveliness as if a regal element from Tomorrowland. The woven bamboo shades with spruce curves add an element of playfulness to the minimalist tubular metal structure. Apart from diffusing warm light, the central fabric component acts as a structural monolithic core.

Inspired by "metamorphosis", the different modules of the lamp can be rearranged to form several different combinations and alignments, transforming the design structure completely.
a lamp series designed on the concept of modular metamorphosis

The Metamorphosis series is a testament to artistic evolution and ingenuity. It embodies a collection of design pieces that transcend traditional boundaries, exploring the fusion of form and function in captivating ways.

Borrowing the concept of metamorphosis from nature, the Metamorphosis series breathes life into designs, imbuing them with a sense of dynamic transformation. Each piece within the series is a deliberate departure from the mundane, embracing innovative forms, materials, and aesthetics.

Craftsmanship and modularity stand at the core of this series. The designs integrates modularity allowing the structure to be rearranged to create new configurations, adapting to different needs and spaces. This approach not only emphasizes sustainability but also grants the user a role in shaping their space.

The Metamorphosis series is a journey of aesthetic evolution. It's where unexpected materials harmonize, where clean lines meet organic inspirations, and where artistic visions are given tangible form.


futuristically sustainable

Introducing the Floor Lamp from the Metamorphosis Collection – a fusion of distinct geometry and sophisticated contemporary design, in an elegant form language. This lamp emerges as a brilliant extension of our exploration into the indefinite possibilities of craft modularity, expanding the horizons of creative possibilities. Crafted from eight standardized shade modules, the lamp is a testament to hedonistic exploration in craft-based designs. The matte brass joineries add a touch of opulence to the space's ambiance, elevating the unassuming composition of this bamboo floor lamp into a captivating masterpiece.
best lamp for cafes, diner and more

Inspired by "metamorphosis", these beautiful floor lamps will transform your space. The intriguing geometry of these elegant bamboo lights makes them a elegant yet dramatic addition to your cafe, bar or dining space.
Forever In Bloom
Pull on their heartstrings with felt decor that make a statement while supporting heritage artisans in India.