They say the first impression is the last impression, and when it comes to your home, the entryway holds the key to setting the tone for what lies within. The entryway isn't just a passage; it's a statement of your style, an introduction to your home's ambiance. In this blog post, we unravel the art of crafting inviting entryways, exploring essential elements that transform this oft-neglected area into a functional and aesthetically pleasing haven.
1. Mirrors: Reflecting Elegance
Mirrors are a staple in any entryway, amplifying light and making spaces appear larger. Mianzi's handcrafted mirrors go beyond function; they are design statements that set the tone for your home. The intricate craftsmanship and sustainable materials showcase Mianzi's commitment to both aesthetics and environmental consciousness.
2. Lamps: Illuminate with Grace
Lighting plays a pivotal role in creating an inviting ambiance. Mianzi's bamboo lamps not only emanate a warm and cozy glow but also tell a tale of sustainability. Handcrafted by skilled artisans, these lamps seamlessly blend traditional craftsmanship with modern design, all while promoting sustainable living.
3. Consoles: Style Meets Utility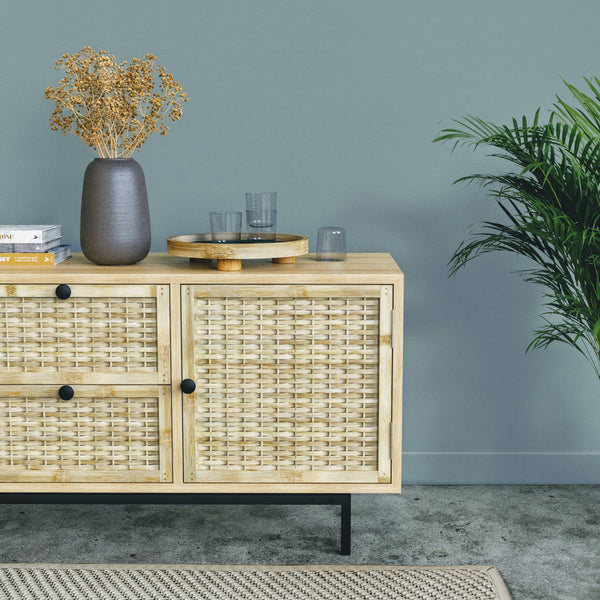 A console table in the entryway offers a place to drop keys and mail while serving as a decorative focal point. Mianzi's console tables, crafted from sustainable materials, combine style and utility seamlessly. Their minimalist designs make them versatile, suitable for both small and spacious entryways.
4. Trays: Organized Sophistication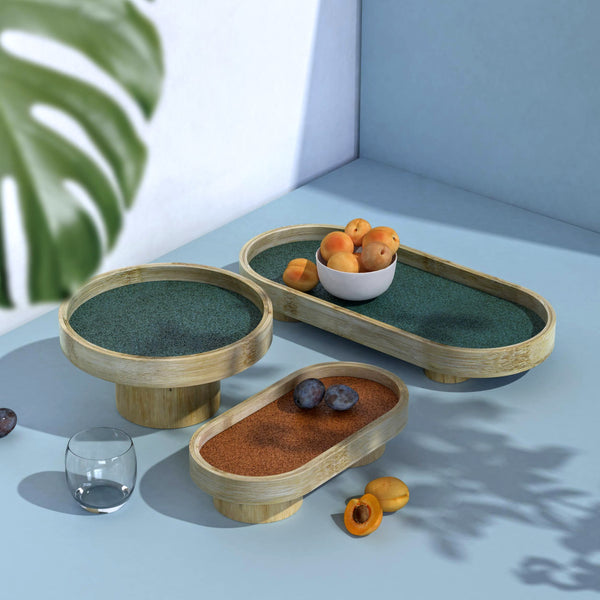 Trays are functional accessories that keep clutter at bay and lend an air of sophistication. Mianzi's handwoven trays, often made from sustainable bamboo, offer an eco-friendly way to corral keys, wallets, and other everyday items. These trays are not just organizers; they're design elements that reflect your conscious lifestyle.
5. Baskets: The Charm of Handwoven Beauty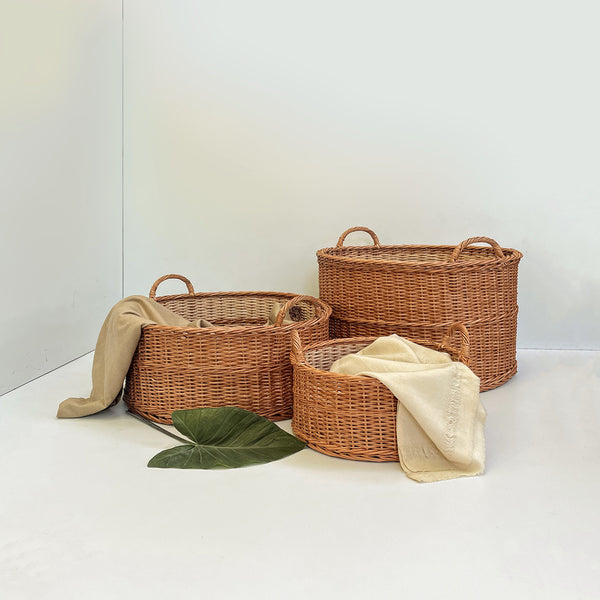 Handwoven baskets are not just storage; they're pieces of art. Mianzi's collection of sustainable baskets adds an organic touch to your entryway. From holding umbrellas to storing shoes, these baskets offer a clutter-free solution with an aesthetic appeal that enhances your space.
Ethical Craftsmanship: A Touch of Tradition
Mianzi's entryway essentials aren't just beautiful; they tell stories. Every piece is a result of skilled craftsmanship and sustainable practices. By choosing Mianzi, you're supporting traditional artisans and embracing ethical consumption—a commitment that resonates in every corner of your home.
Versatility in Design: Your Unique Expression
The beauty of Mianzi's entryway essentials lies in their versatility. Whether your style is modern, rustic, or eclectic, these pieces seamlessly fit in. Mianzi's sustainable approach to design ensures that their products are timeless, allowing you to create an entryway that's uniquely yours.
Sustainability at Heart
Mianzi's commitment to sustainability goes beyond aesthetics. Their use of eco-friendly materials and dedication to ethical practices makes each piece an embodiment of conscious living. By choosing Mianzi, you're not just decorating your entryway; you're participating in a movement toward a greener future.
Conclusion
The entryway is more than just a physical transition; it's a narrative that introduces visitors to your world. With Mianzi [www.mianzi.in], this narrative becomes a harmonious blend of sustainability, craftsmanship, and style. Each entryway essential—be it a bench, a basket, a lamp, or a mirror—plays a part in creating an atmosphere that resonates with your values and design preferences.